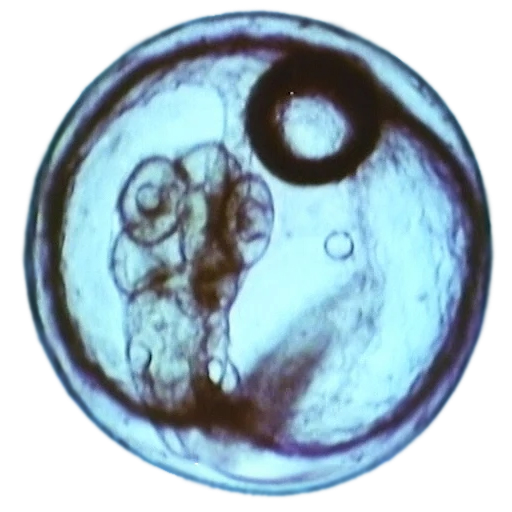 Verdenslyd - a residency program
OPEN CALL FOR :

Exclusive residency at The Garden Studio in Djursland, Denmark  a week in July/August 2024. For students at  academies of music in the North, with a wish for
 diversity in cultural background. You can apply as both a rhythmical and a classical student.
If chosen for the project – the residency is FULLY PAID FOR INCLUDING:
7 days project in the countryside facilitated by professional artists
Collective creative processes and networking with fellow students from around the North
Experience of cross-aesthetic methods 
Exclusive concert with guest musician Lassi Logrén from Finland
Travel
Accomodation
All food and drink
The Residency will focus on a collective proces of creating music together around traditional folkmusic and poetry brought by the participants from their homecountry. We will have 5 days intensive process +  two days of concerts in Djursland presenting our work.
Verdenslyd will take place in the countryside of Djursland in Denmark at the beautiful place The Garden Studio – a place where artists come and work together and present their proces and art. See more at www.thegardenstudio.dk
HOW TO APPLY:
Please send a video with following to kontakt@vildvaerk.dk:
A short presentation of yourself
A piece of music from your native country – played and/or sung by you on your main instrument (or) a traditional instrument.
A poem from your native country read by you in your mother tongue
Deadline : 15. may 2023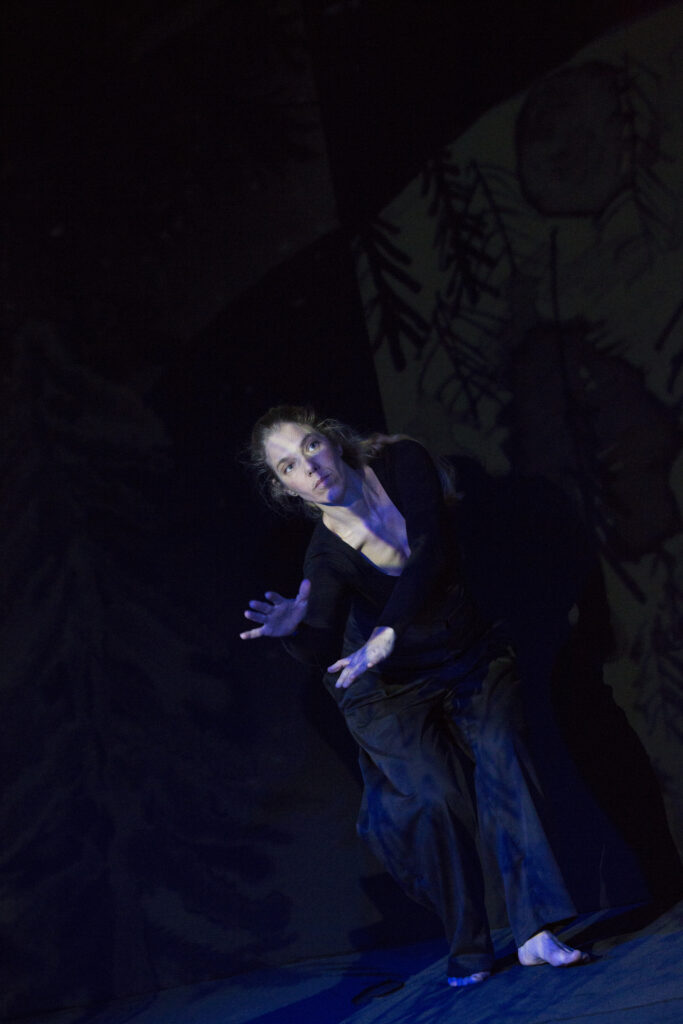 Karoline Skriver is the artistic leader of Verdenslyd and will be following the participants through the whole proces.
She is the leader and founder of the artistic platform Vildvaerk that works with cross aesthetic collective processes and projects. She works as a composer, musician, musical entrepreneur and educator, mostly in projects where different art forms are combined. Besides music – words and movement are often preferred in her processes.
She is currently working as a composer in collaboration with dance- and music ensemble ImWald,  in proces with Teater Refkleksion and Jakob Vinkler, in "Sounding Landscapes  – art&music" in collaboration with grafitti artist Niels Bach, ceramicist Philip Hedegaard and painter Ulla Lundsgart and researching with Colombian contemporary artist Maria Isabel Arango for the piece "Requiem for dying birds". In 2023 she also travels around the North with the nordic folkmusic project "Norden er en sang" as artistic leader, educator and musician – with Lassi Logrén, visiting amongst others Skurup Højskole in Sweden and Thorshavn Højskole.
see more at www.karolineskriver.dk, @karoline.skriver and www.vildvaerk.dk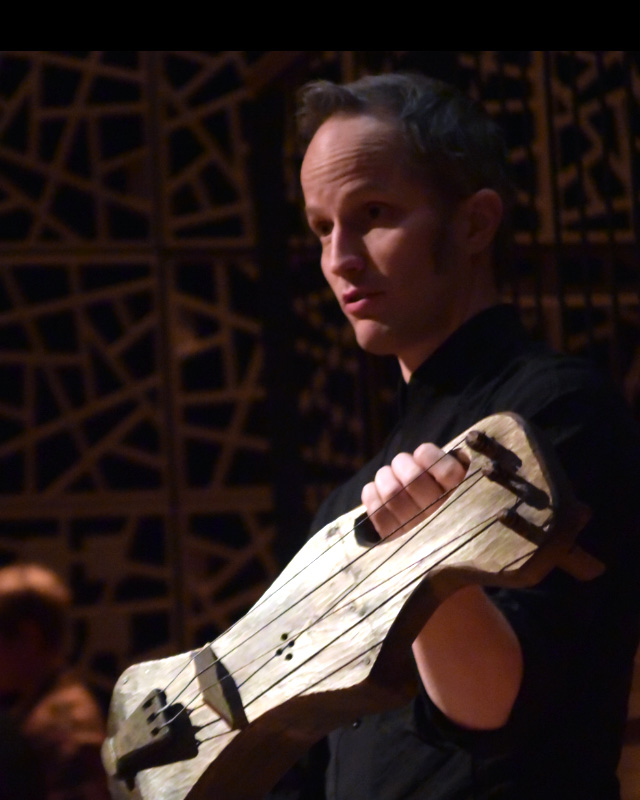 Lassi Logrén is guestmusician and facilitator at Verdenslyd.
He is a composer  musician and singer, playing the violin, jouhikko, keyed fiddle, mandolin. Lassi is right now a Phd student at Sibelius Academy in Helsinki. Lassi is one og Finland's most skilled Jouhikko players.
He plays, amongst others, in the orchestras Värttinä, Freja and Julia Salonen Trio. He is also a musician in Sampo Dolls Theatre in Helsinki.
Lassi has played in over 30 albums in different collaborations.
He is also an experienced educator having been the Vice Principal at Käpylä Music institute and Folk Music School  Helsinki,  teaching at the Sibelius Academy and in workshops around the North.
see more at @lassilogren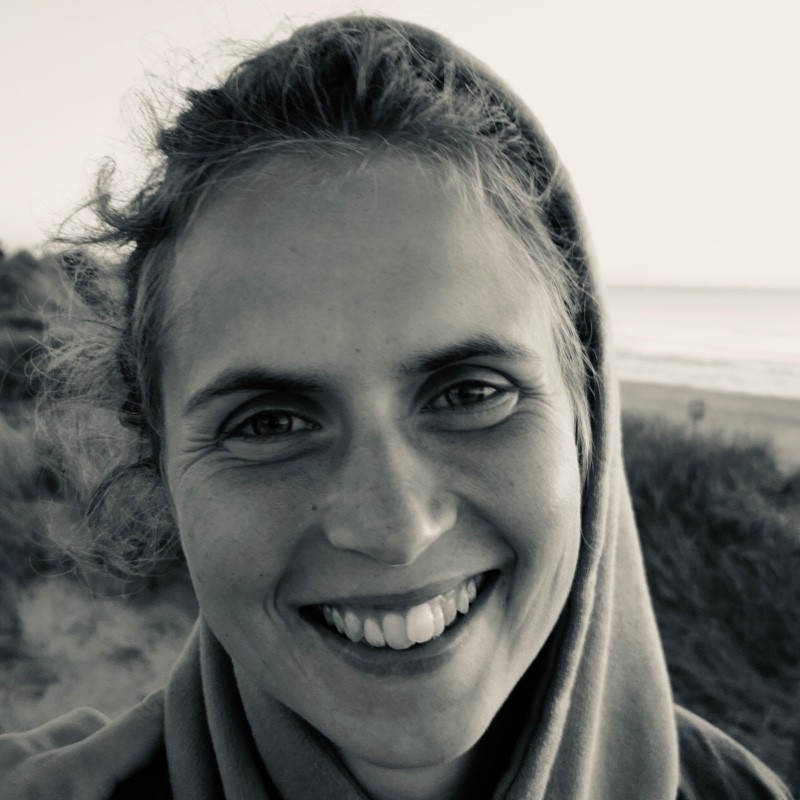 Anna Oline Frieboe Laumark is the project coordinator  facilitator in Verdenslyd. 
She has an entrepreneurial background primarily in the cultural field and is educated from The Royal Academy of Music in Aarhus as a singer. Anna Oline currently works as the project coordinator and creative curator at Havmøllen – a culture center located at Djursland, Denmark. Alongside her work at Havmøllen she teaches singing and dancing and works as a freelance artist, radio-host and podcaster. 
Her art and work explores and develops in the intersections between
artforms, cultures and people. She facilitates, curates, and creates in cross-disciplinary spaces, in which she explores different aesthetics, approaches methods and human relations.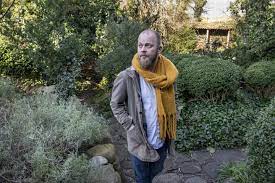 Jakob Vinkler is head of food and facilitator at Verdenslyd.
He is a chef, foodartist, educator and entrepreneur often in collaboration with the performing arts scene.
He is the founder and leader of the restaurant Smag in Ebeltoft and has been significantly involved in Maltfabrikken in Ebeltoft.
Jakob is also responsible for planning the whole foodscene at Northside Festival in Aarhus. 
He is creator and collaborator of performances such as "Fisher Dehli Circus"," 29 Epistler og en bolle med ost"  with Gruppe 38 and "Amorphous Solid" by Katrine Grarupelbo.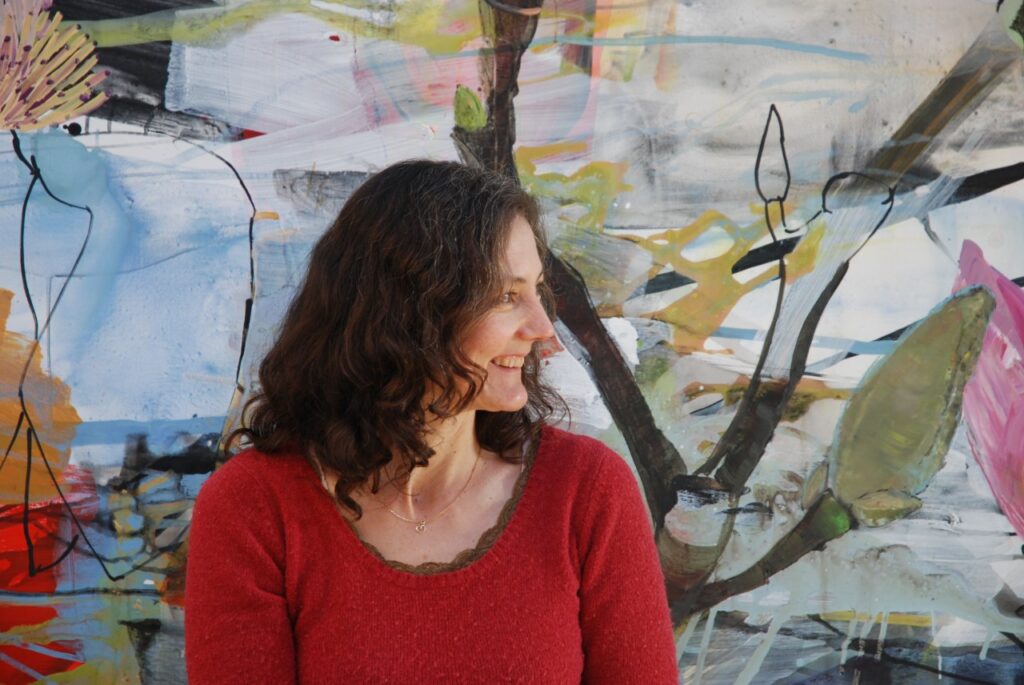 Ulla Lundsgart is the founder and leader of  the Garden Studio and facilitator at Verdenslyd
Ulla is a visuel artist, who – in paintings and scenographic dias works with three-dimensionallity, transperency, investigating the creative power and poetry of natur.
The Garden Studio is an art scene and meeting point for cross-aesthetic collaborations. 
Here Ulla Lundsgart and  a group of artists from different art forms work together attempting to create a new language for artistic communication.